The Victron Multiplus and the Quattro are two inverter chargers from Victron Energy.
Multiplus Vs Quattro Comparison
Key features of the Multiplus
One AC input: This can be shore power OR generator (if generator is sized correctly)
Two AC outputs: One main and one critical load output
Can be connected in parallel to increase total power output
Can be connected to create a three-phase system (3x Multiplus are needed)
Multiplus I: 800Va to 5kVA
Multiplus II: 3kVA to 15kVA (different form factor and more compliance with grid codes for ESS)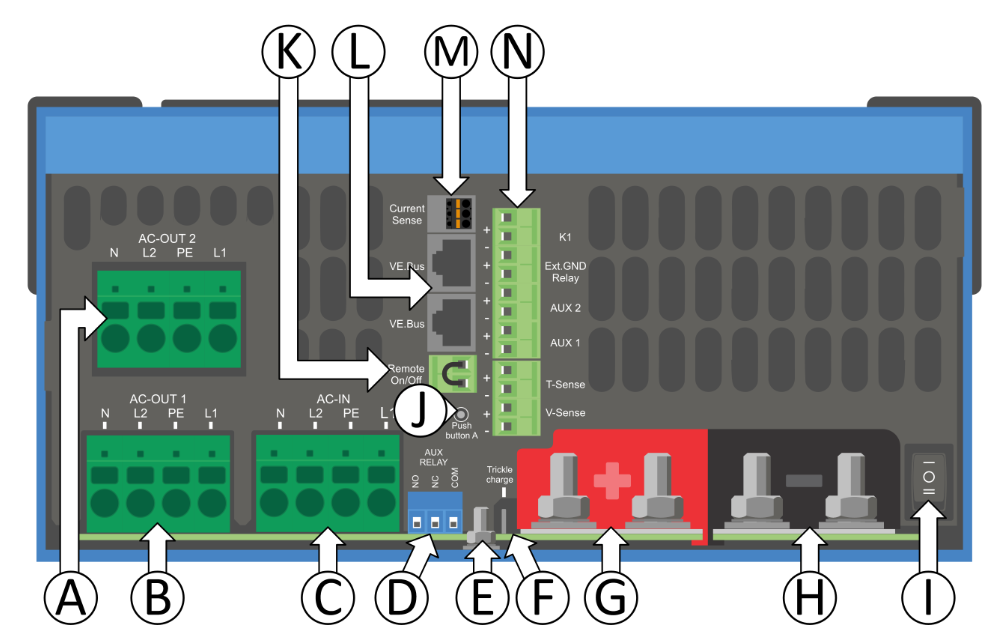 Key features of the Quattro
Two AC inputs, one shore, and one generator or two generators
The Quattro will automatically connect to the live power source on AC-in
Quattro I: 3kVA to 15kVA
Quattro II: 5kVA (different form factor and more compliance with grid codes for ESS)
Automatically start a generator with prioritization
When should you get a Quattro over a Multiplus?
A Quattro is advised if you change the AC source frequently, like a boat with shore power and a generator.
An example:
You have a house that is prepared for a grid-down situation. You use the grid on AC-in 1 and a generator on AC-2. If the grid goes down, the Quattro will choose the active power source and use that. In this case, it will be the generator.
Summarized: if you use a generator, use a Quattro.
CAUTION:
The Multiplus generally doesn't accept generator input only if it is sized correctly (read more about it here).
Conclusion
If you want to use both the AC input and a generator, use a Quattro.
If you only need one AC input source, a generator, or the grid, then use a Multiplus. A cabin won't have the grid available, so you can go for a Multiplus with a generator. Make sure you size the generator according to the instructions. Otherwise, it will not work.
Read more: Best inverters for off-grid
FAQ
Difference between Multiplus and Multiplus II
The difference between a Multiplus and a Multiplus II is minor. First, the Multiplus II is more compatible with ESS (you need this if the grid is available). Second is the different form factor. Another point is that the Multiplus II uses less power when idling.
Use the Multiplus I for off-grid applications and the Multiplus II for grid-tied situations.
Difference between Quattro and Quattro II
The same goes for the Quattro. The Quattro II has more grid compatibility, a different form factor, and consumes less power on idle.
Use the Quattro I for off-grid applications and the Quattro II for grid-tied situations.
What is the difference between Multiplus II and Multiplus II-GX?
The GX version has the GX device (cerbo) inside the inverter/charger. If you get the standard version and want the GX capability, purchase a GX device separately.
Related Posts