Build Your DIY Solar System With My Pre-Drawn Schematics,
so You Don't Have to Calculate Wires and Fuses
The plans are 100% free, just enter your info and click the 'Send me the 7 Diagrams' button
These plans cost $15 a piece on other websites while you are getting 7 for free here. 100's of people already received these diagrams.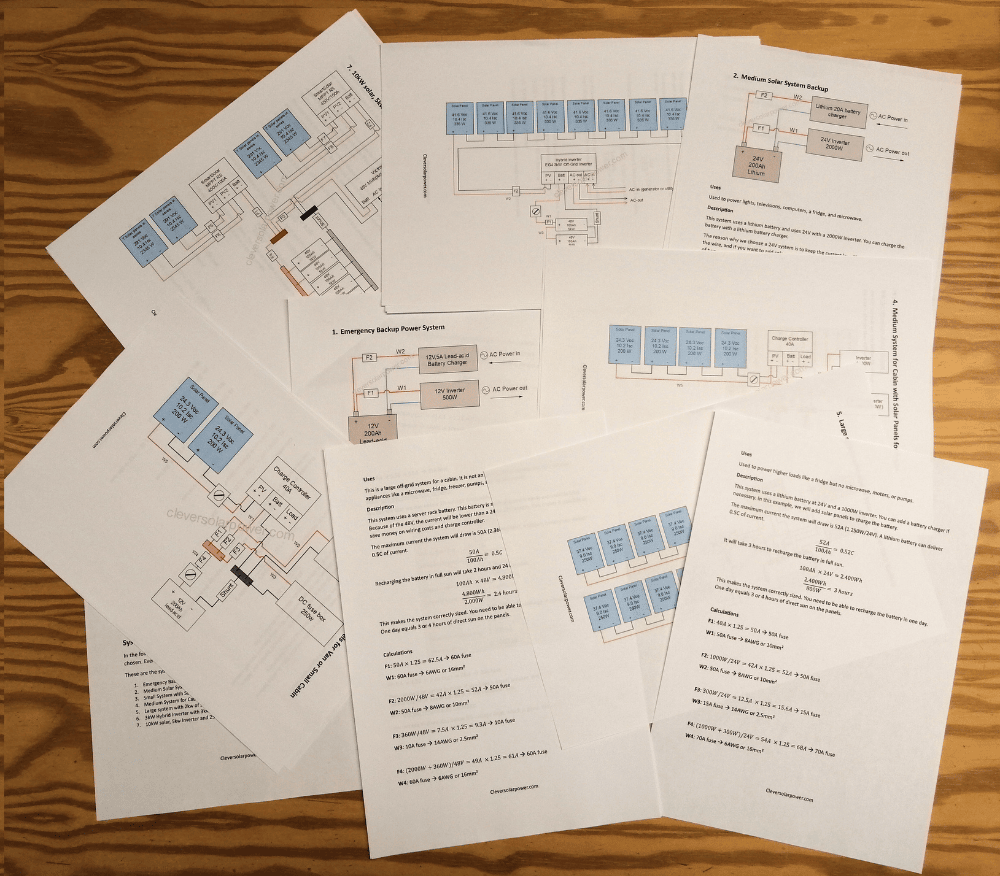 Discover the Ultimate Resource for DIY off-grid Solar Power!
Here are 7 Diagrams YOU will get for FREE!
Emergency Backup Power System
Medium Solar System Backup
Small System with Solar Panels for Van or Small Cabin
Medium System for Cabin with Solar Panels for Fridge
Large system with 2kw of Solar and Server Rack Battery
3kW Hybrid Inverter with 3kw Solar and 10kW Battery
10kW solar, 5kw Inverter and 25kW Battery
Whether you're a beginner or an experienced DIYer, these diagrams will prove invaluable in your solar journey.
Here are the Key Benefits to you:
✅ Simplify your solar power projects with easy-to-understand diagrams
✅ Learn how to set up and optimize various off-grid solar power configurations
✅ Save time and avoid costly mistakes with step-by-step guidance
✅ Improve the efficiency and reliability of your solar power system
Don't miss out on this exclusive offer! Simply enter your name and email address below for instant access to the 7 Off-Grid Solar Power Diagrams PDF. You'll receive the diagrams directly in your inbox, ready to be used in your next solar project.
Don't miss this unique opportunity to elevate your DIY solar power projects. Enter your information above to receive your FREE 7 Off-Grid Solar Power Diagrams PDF today! If you have any questions or need assistance, please don't hesitate to contact me on my contact page.
Your privacy is important to me. I never share your information with third parties, and you can unsubscribe anytime. After this email, I will send a few helpful emails to get you started.