Choosing the best server rack LiFePO4 battery can be overwhelming.
We will take all the popular batteries, and put them in a comparison table so you can make the right buying decision.
Comparison of Lithium Server Rack Batteries
| | | |
| --- | --- | --- |
| Best Overall | Runner-up | Longest around |
| | | |
| EG4 | SOK | Jakiper |
| Best overall server rack battery with low temp disconnect and excellent customer service | Best server rack if you need a rugged design like campers or RV's. Serviceable cells | This server rack has been around for a long time. Limited to 50A charge current |
| 5 Years warranty | 10 Years warranty | 10 Years warranty |
| 100A charge/discharge (1C) | 100A charge/discharge (1C) | 50A charge/100A discharge |
| up to 16 in parallel | up to 16 in parallel | Unlimited in parallel |
| | | |
​
EG4 or LiFePOWER4 Server Rack Battery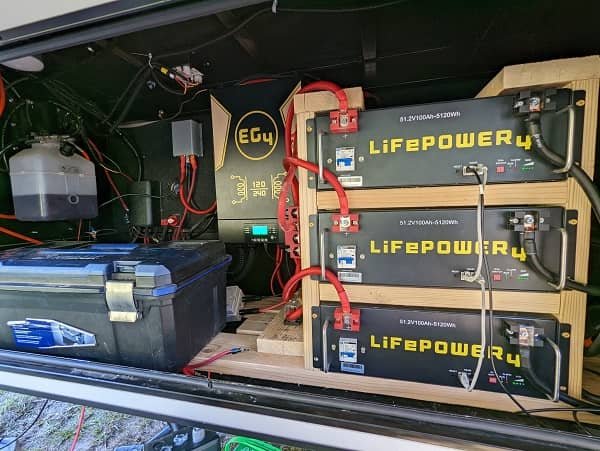 This battery is the best server rack, in my opinion. I will explain to you why that is.
It has low-temperature disconnect
It has good customer support
The price is very reasonable compared to other server rack batteries
The only downside is that it has 5 years warranty compared to other batteries like Jakiper that offer a 10-year warranty. However, I don't think that is a big deal because the battery will likely not fail after those 5 years. If it fails, it will be on first use or after 10 years.
Lithium solar did a great review video about this battery.
SOK Lithium Server Rack Battery
Get this Server rack if you want a rugged internal design. The cells are packed in a metal rack inside.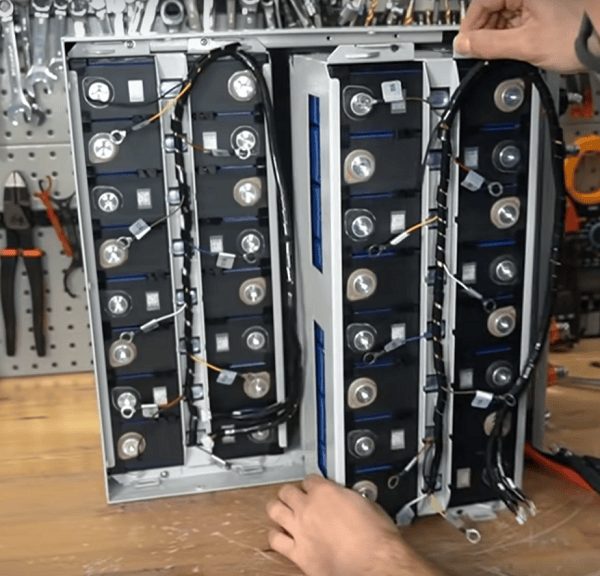 The battery cells are serviceable. If you have a bad cell, you can replace it with another 100Ah cell. Other server racks have welded their cell together, which makes them not serviceable.
If you buy from currentconnected you can expect exceptional customer service.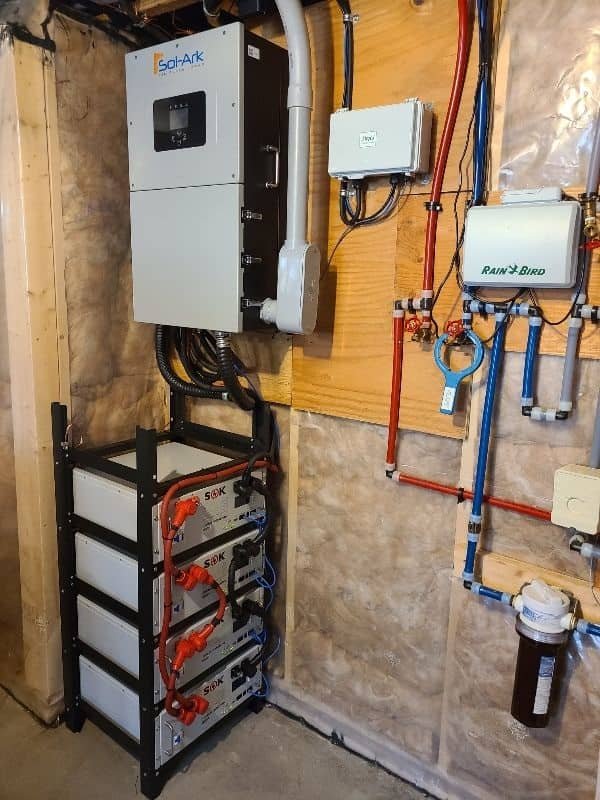 Jakiper LiFePO4 Server Rack Battery
The Jakiper has been one of the first good server racks on the market. It features all the components you will need.
It has an LCD display so you can instantly see the battery statistics. With other batteries we have mentioned before, that is not possible.
However, I do not think it's necessary to have this feature. If you use a shunt, you can see the battery's state of charge.
EG4 LL V2 Server Rack Battery
This battery is an upgraded version of the standard EG4 48V battery. It has a display where you can adjust the settings and view the battery information without needing a computer.
This version has a display and two fire arrestors. If you are interested in the EG4 V1 battery (the one we recommend) but would like to add a display, then this version is for you.
It also holds a 10 Year warranty, just like the Jakiper server rack battery.
Our #1 Recommendation
The EG4 server rack battery is our recommended battery.
This is the best option if you want a low-temperature disconnect and an excellent battery.